In order to know the working of LG Printing, you must know this company a bit more closely. The information provided hereunder can help you in this regard.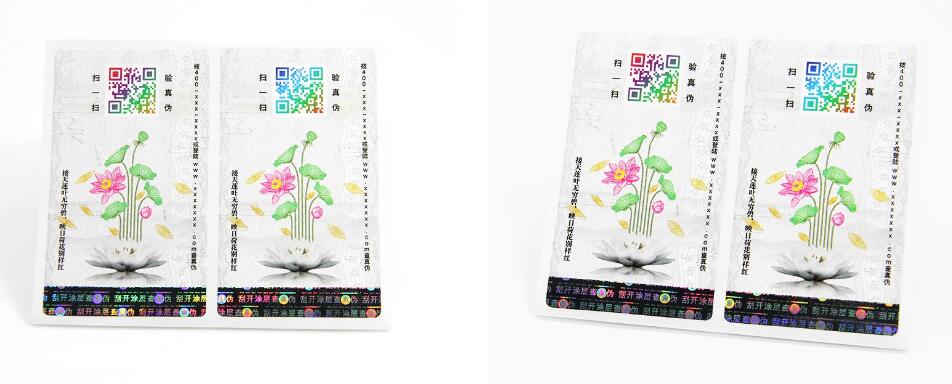 What is LG Printing?
LG Printing or Guangzhou LG Printing Technology Co., Ltd is a company in China with its main office located at the Guangzhou city center in Tianhe district. The factory of this company is located in Guangzhou city in Panyu district. The workshop and office of this company are spread over a 1,500 square meter piece of land in which nearly 80 employees are providing their services.
Certification and permission
LG Printing has obtained permission from the competent Chinese authorities for producing high-tech products at the commercial level. They have also obtained certificates of several patents as well as certification from EMTEK, an international system of quality certification to ensure the high quality of its products.
Experience and expertise of LG Printing
LG Printing has experience of nearly 20 years for printing various types of labels including packing labels, printing hologram stickers and labels with security stamping, etc. They have a team of professional R&D technicians and workers in the production department having more than 10 years of working experience in the printing industry of China.

Production equipment
This company has all the equipment required to produce different types of labels and stickers at a mass scale. These equipment options include 2 sets of color printing machines, 2 sets of machines for printing hologram stickers, 2 sets of gluing machines, and 7 sets of machines for stamping and cutting hologram stickers. They also have 1 set of machines for printing invisible UV labels, 1 set of machines for printing digital numbers and 2 sets of machines to control the quality of all of their products, etc.
Products produced by LG Printing
LG Printing produces a wide variety of high-quality custom normal as well as security labels and stickers that can be used by various industries all over the world. These industries may include the electronics industry, the health care industry, the cosmetics industry, and food industry, etc. The labels and stickers produced by this company can help in protecting the products from being forged or stolen as well as recognizing their brands easily.
Some of the custom products produced by LG Printing are briefly discussed hereunder to help you in knowing them more closely.
These stickers are used for enhancing the security of the products. A custom hologram is printed on these stickers only for ensuring the safety of their sales. It is very difficult to forge hologram on the security labels as a master hologram is used to produce other stickers and labels on a mass scale. It is very expensive to get the master hologram as it is created by using the most advanced technologies and special equipment.

Various types of holograms are printed by LG Printing. They can be classified on the basis of the level of optical safety they can provide at the time of generating the original master hologram. The different types of hologram stickers produced by this company may include Dot-matrix hologram, 2D/3D hologram, Electron-beam lithography hologram, Flip Flop hologram, Guilloché pattern with high-resolution lines, Concealed images, nano texts or micro texts. They also produce holograms with Kinetic images, Computer-synthesized 2D and 3D images, Covert Laser Readable or CLR image, holograms with barcode, QR code or numbering, and True color image. Holograms with invisible UV logo, different color hologram, hologram stamping foil, scratch hologram, roll hologram, transparent hologram, barcode hologram, holograms made from one time used material, aluminum hologram, permanent material holograms and hologram with printed color and holograms with a void sticker are also produced by LG Printing.
Custom security hologram stamping labels
LG Printing has used a new technology to print custom security hologram stamping labels. These labels are created by combining adhesive labels and 3D holograms. By using the printing technology of CMKY and the technology of hologram stamping they have developed an innovative process for printing these security labels. They have enriched the diversity of the technology of printing labels by combining the benefits of both of the above-said technologies. It has made the surface of these labels more secure and attractive. It has also improved the effects of diversification, environmental protection and anti-counterfeiting features of these labels.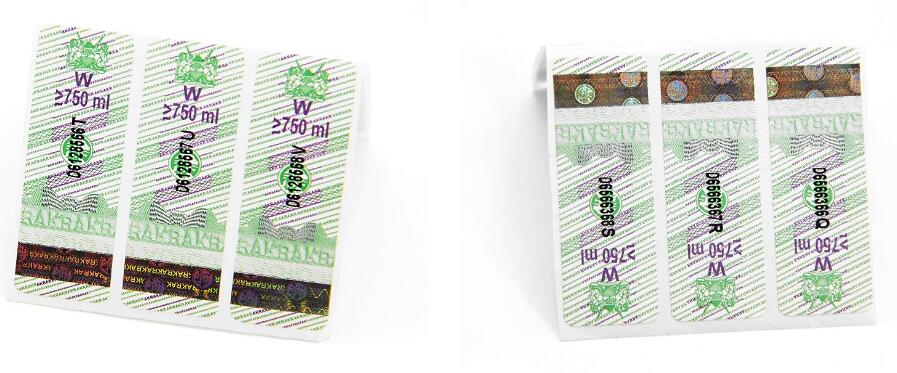 Some of the various types of custom security hologram stamping labels produced by LG Printing may include labels with Random stamping and positioned stamping.
Custom adhesive labels
The labels having self-adhesive, a kind of material that allows you to fix labels on the products effectively, is known as adhesive labels. Basically, these labels can be printed on various types of materials having self-adhesive like film and paper, etc. The back of these materials is coated with a protective layer of a composite material of silicon as well as adhesive. These labels can be used on the products after undergoing the process of printing and die-cutting. Various types of materials used for printing these labels may include matte paper, glossy paper, fragile paper, foil paper, metallic gold, metallic silver, PVC, PP, PE, PET, thermal paper, and synthetic paper, etc.
Some of the different types of adhesive labels produced by LG Printing include Glossy Paper Sticker, Transparent PVC Label, White PE Label, Pearl White Label, Foil Paper Label, Glossy Metallic Silver Label a and Transparent BOPP Label, etc.
Services provided by LG Printing
Custom R&D service
The team of R&D professionals of LG Printing can also provide R&D services to its clients if they are not satisfied with the existing technologies. They can provide new technologies as per the needs of their clients.
Their customers have to tell their requirements as well as the purpose of using labels to the R&D team of the company so that they can print labels according to their requirements. The labels designed and printed by the R&D team will help in enhancing the image of the brand of their company, improve the beauty of the package of the product, and track the security of their product by using the identification model according to their requirements within their budget.
The R&D team of LG Printing will develop customized labels according to the needs of their customers by following a few steps like
Selection of materials
Selection of printing technology
Designing the labels
Printing sample labels
Personalized custom service
LG Printing also provides personalized custom services to its customers by designing the labels according to the need of your products, design the logo of your brand and printing the labels as per the material, size and quantity required by you within your budget.
Steps to provide custom personalized services
Sending Inquiry: First of all, they respond to the inquiry of the customers regarding designing and printing custom labels.
24/7 online reception: The online reception of LG Printing is open 24/7 to respond to the inquiries of prospective customers.
Create Custom LOGO label design: After getting an order from the customers their professionals create a custom design of the logo for the label and store it in AI, PDF or CoralDraw file to provide to the customer.
Production of sample: After designing the logo a sample is produced to send it to the customer for approval.
Confirmation of sample: The sample showing details of the logo in video and photo format is shipped to the customer for approval.
Confirmation of order: When the sample is approved by the customer, then the order is confirmed by the customer.
Method of payment: LG Printing offers various options for receiving payment form the customers like Western Union, PayPal, WeChat, TT, Cash, and Alipay, etc.
Starting production: After confirmation of the order and receiving payment from the customer the schedule of printing and crafting custom labels is set. The finished products are tested by the quality control department of the company before packaging the product for shipment.
Shipment of the products: Before shipping the products a video or photo of the finished products is provided to the customer. After the approval of the customer the assignment is shipped instantly.
After-sales Service: The company follows up the feedback of the customer and logistics to ensure their satisfaction.
Where are the company's customers
The security stickers and labels printed by LG Printing are distributed among its customers all over the world including South America, North America, Middle East, Europe, African and Southeast Asia, etc.
Reasons to contact LG Printing
Holographic stickers and labels printed by LG Printing are widely used these days on a wide variety of products for various reasons like:
They improve the looks of the products on which they are used due to their colorful and 3D design
They help the customers to recognize and remember the logo of the company effectively for a long time
They help in protecting the product from forging and theft through their multiple features
They can be customized easily by using the feature white code marking to add more security features
So if you are planning to print custom holographic security stickers or labels for the security of your products and enhance recognition of your brand then you can contact LG Printing online anytime.