Hologram stickers are regarded as flat adhesive labels that feature the visual impact of containing the 3D image. They stand out of the ordinary in providing authentication and security protection to different packaging products and brands.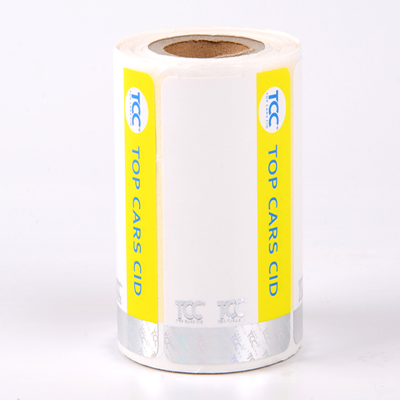 In addition to carrying customized information, they are effective in combating counterfeiting. They are equipped with unique optical properties that are known to diffract light and produce virtual 3D effects.
These holograms are used on a wide scale in computer peripherals, drafts, bank cheques, guarantees, loan sanction letters, and credit and debit cards. In addition to this, they are also used in watches, jewelry, liquors, cosmetics and medical products, visas, passport, excise revenue stamps.
Besides this, they have found wide application in driving license, vehicle registration, to name a new. As they are flexible, they are used on a plethora of surfaces such as leather, paper, wood, plastic, aluminum foil, etc.
Difference between ordinary stickers and hologram stickers
Both ordinary stickers and security hologram stickers are effective in enhancing brand awareness, the idea of these hologram stickers has gone beyond traditional marketing. They are not just another flashy sticker and play an integral role in adding value to the product without burning a hole in your pocket.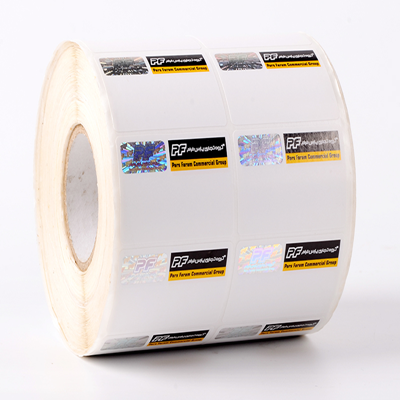 The hologram labels are earning high popularity from the security point of view. They are regarded as a budget-friendly solution to prevent duplication. They offer a direct visual alternative to the final customer and is beneficial in determining the genuineness of the specific product. In addition to providing proof of authenticity, they also depict movement, color, and depth in the imprint.
Certain aspects showcase the significant difference between ordinary stickers and the hologram security ones. It is hard to copy or alter the hologram labels.
In addition to this, you cannot manufacture or adapt these products from scratch. As they are unique, they are used extensively for offering visual and hidden identities in the same specific area of the printed space.
The ordinary stickers are generally placed on different products, packaging materials. In addition to this, they are also put on gifts and tell your targeted audience more about the specific products of your business.
At times, they are stick on the windows of vehicles for promoting the product. To be precise, these ordinary stickers are used by the business to create a sense of brand awareness among the products. Besides this, they are regarded as a traditional form of marketing and can be used to promote a certain product.
Security hologram stickers, on the other hand, are used for providing an authentication label for collectibles, identification, packaging, and documents.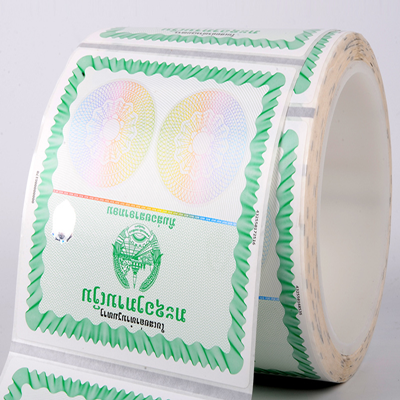 Besides this, they are used in various products such as coins, artworks, membership cards, company ID cards, gift certifications, licensed and autographed products. At present, they are also used in cosmetics, clothing, pharmaceuticals, parking passes, coins, bank checks, licensed and autographed products, membership cards, company ID cards, etc.
How to choose hologram security stickers
As you conduct thorough research in the market, you will be amazed to find that there are different brands of hologram security stickers and you can choose one, catering to your needs. If you intend to choose hologram security stickers for the products of your business, you can select from either of the above-mentioned products:
True Color Holographic Sticker
Such products are composed of high-quality photographic artwork. They are in high demand and stand out of the ordinary in achieving anti-counterfeit performance. It is not possible to copy or duplicate these stickers without the original photos.
Dot-Matrix
These stickers boast of the limitless laser beam and computer-controlled engraved dots. Each of them has different diffraction granting. They stand second to none in producing a beautiful effect of different images on each sticker. They are known to have moving, zooming, and flipping impact, thereby enhancing the popularity of the products of your business.
Flip-Flop Holographic stickers
They are known to display two different images from various viewing angles. As the viewing angles are changed to the right from left or down and upside, various images are seen to emerge throughout the hologram. Where one image will remain hidden, the other one will be displayed with the change in the view angle.
2D/3D
They are primarily composed of two different dimension layers and are placed on one another with the visual depth, which creates a 3D impact on the dimensional structure of the stickers.
Combination of the holograms
They are used for producing stickers which produce an effect, offering extra-ordinary viewing impact. In addition to this, they are equipped with different types of security features.
Factors to consider before opting for hologram stickers
There are a bunch of factors, you need to consider, before selecting the hologram security stickers. Kindly take a look!
Level of security
If there is no or less security protection for the products of your business, the hologram security stickers will be useful in bringing an improvement in the situation. Without the customized imprints, these products can be effective, for providing the right security. You can use these products instead of ordinary stickers.
If you are using the same image for hologram for ample time and looking for extra customization on the stickers, you can opt for hologram security stickers. They are equipped with unique serial numbers that stand second to none in offering additional security. It helps in imprinting the serial number, logo, custom text on any customized imprinted holograms.
Certain hologram stickers are available in the market which is made of fluorescing ink. You can view the hidden security features with the aid of UV blacklight. The invisible authentication tangents are not visible to the naked eye. However, it is to machine-read, identify or authenticate these products easily.
Budget
Budget is another crucial factor, you need to consider while opting for the hologram security features. There are different brands which offer huge discounts as you give bulk orders. However, you should never compromise on quality while ordering these products in bulk amount.
Timing
Timing is another crucial factor, you need to consider while buying the hologram security stickers. A bunch of these brands provides the same day delivery or same-day shipment of these products. You, however, need to keep in mind that the same day shipment or delivery is possible only if you do not need any customization in the stickers.
Some people want imprinted customization of the serial number, logo or text. In such cases, a timeline of five business days is necessary for the delivery of the products. If you want to produce the custom label or customized hologram images, it takes one month, on the first order. If the initial order has already been produced, the repeated orders are generated within a timeline of fifteen days.
Functionality
It is another vital parameter; you should consider ordering the hologram security stickers. Some of the functionalities, you should consider include tamper evidence, vibrant images, label colors, optional bar codes, optional laminated labels, customized imprinting, optional color coding, etc.
Security level
If you cannot afford customized holograms owing to time constraints or cost, you can opt for overprinted stock or custom etched stock hologram products. You can also select the off the shelf stock which is a perfect choice for low-security needs.
Choose top quality of security hologram stickers from LG printing
If you are looking for a cost-effective solution of security hologram stickers, you can opt for the services of LG printing. They offer the best in class hologram stickers which ensure your targeted customers that the products of your business are genuine and are going to perform, as per the specifications.
They help to reduce the use and sale of various counterfeit products and thus they help in enhancing the sales. Besides this, they are effective in increasing the visual appeal of the products of your business as well as its packaging.
Uniqueness is the prime feature of the hologram stickers, manufactured by them. Thus, they are gaining high popularity as the most secure tool against duplication and piracy. They are made through any inkless process and thus it is not possible to copy them via any conventional reprographic means such as scanners, copiers, and printers.
They make use of a unique and advanced technology that makes sure that the production process has reached beyond the counterfeiter's reach. It is not possible to duplicate the products of this brand and thus you do not need to worry about the authenticity of the products of the business anymore.
They have a team of high experts who come up with the master design for creating these products. The master design of these products is produced via a series of processes in a complicated and secure environment.
The hologram security stickers are considered to be the most budget-friendly and reliable solution for promoting and protecting the brand. With the enhanced risks of duplicity, the loss of market reputation is increasing manifolds.
Thus, the demand for hologram security stickers is enhancing manifolds at present. The hologram stickers are now in high demand in various sectors such as packaging, banking, and currency, branded products.
In addition to offering extra security, they boast of eye-catching features that enhance the value of the LG printing product. In addition to increasing the visibility of the products, they also add a great finishing touch to the packaging.