Company Advantages1.
LG Printing security void stickers is manufactured under the international guidelines.
2.
What sets hologram printing apart from other products is the characteristic of security void stickers .
3.
Under the efficient management mode, LG Printing has got its good reputation in the hologram printing market.
4.
Guangzhou LG Printing Technology Co., Ltd has a professional after-sales service department, which is responsible for offering comprehensive after-sales service and support.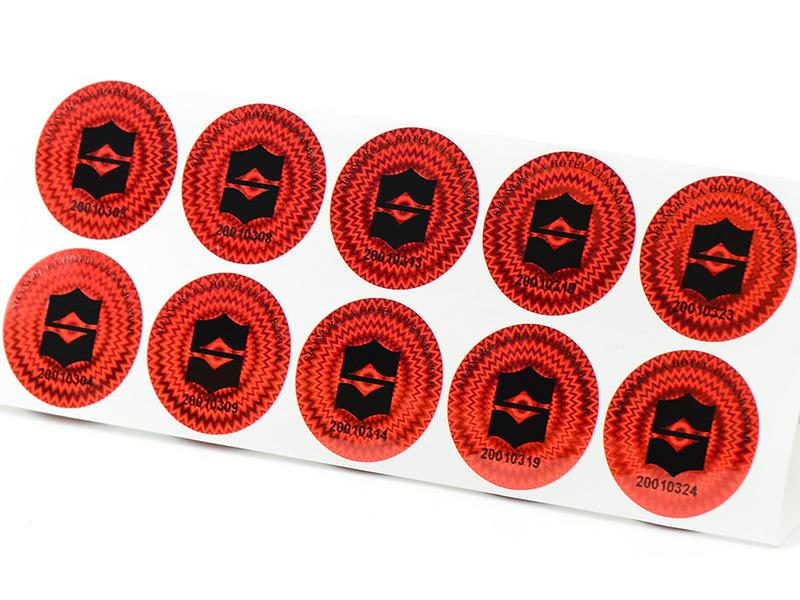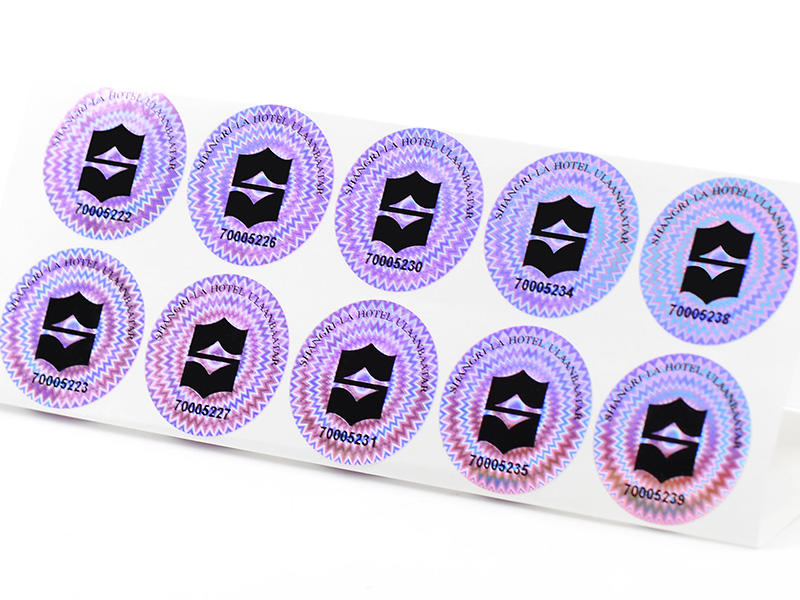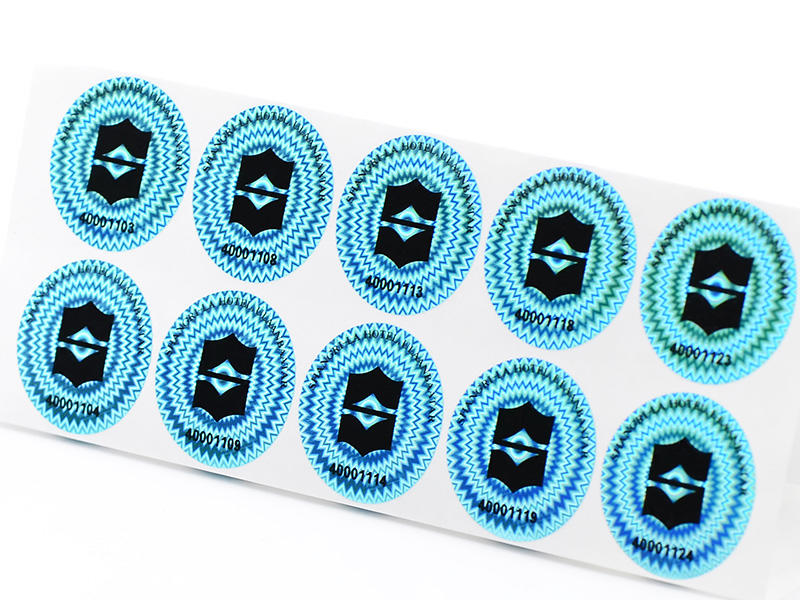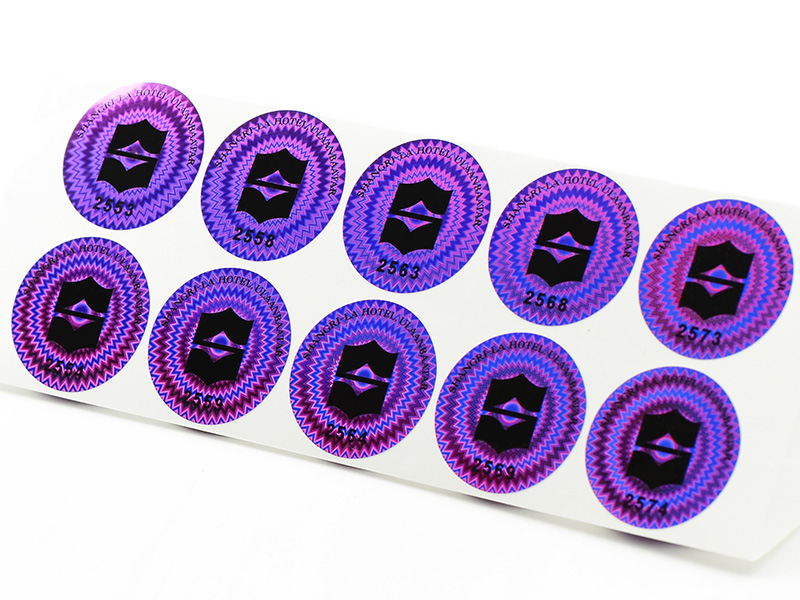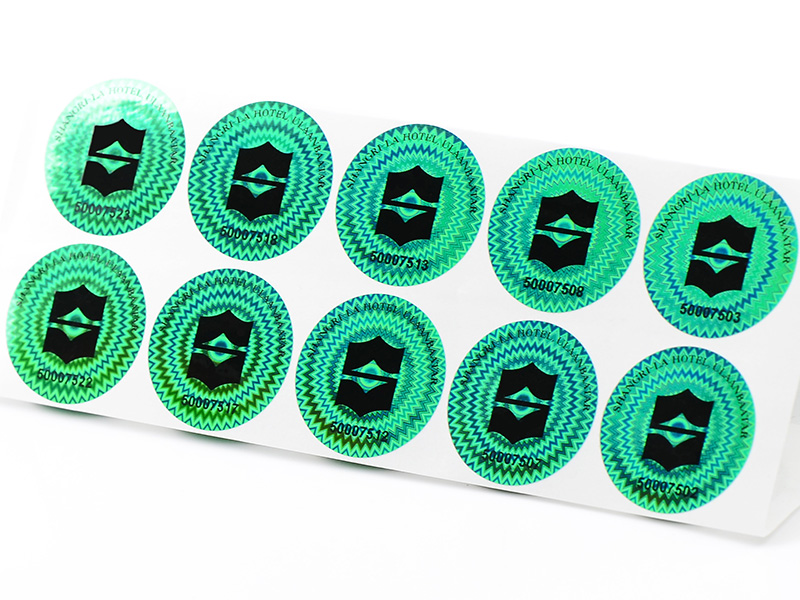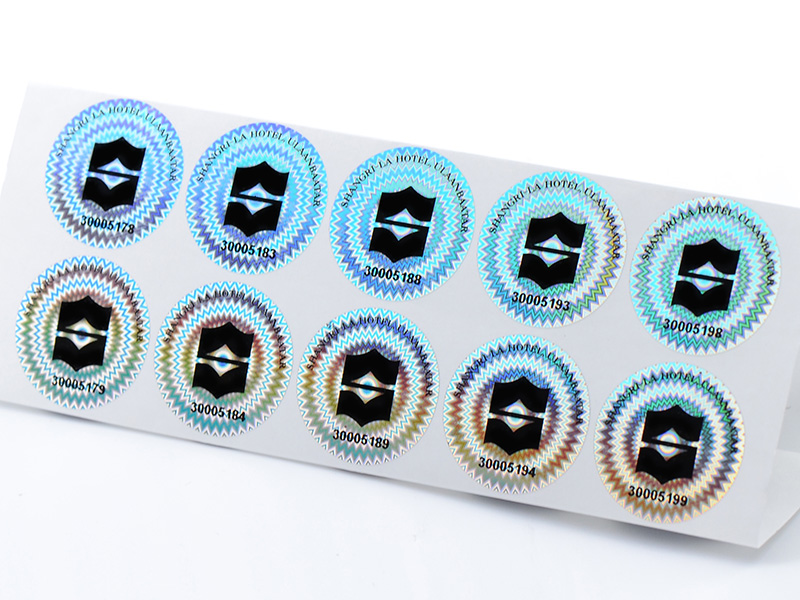 Security holograms are labels with a hologram printed onto it for sale security reasons. Holograms on security labels are very difficult to forge because they are replicated from a master hologram which requires expensive, specialized and technologically advanced equipment. Holograms are classified into different types with reference to the degree of level of optical security incorporated in them during the process of master origination. The different classifications are described below:
2D/3D hologram, Dot matrix hologram, Flip Flop hologram, Electron-beam lithography hologram, Concealed images, Guilloché pattern (high resolution line patterns), Kinetic images, Microtexts or nanotexts, CLR (Covert Laser Readable) image, Computer-synthesized 2D/3D and 3D images, True colour image, Numbering/barcode/qr code printing hologram, Invisible uv logo hologram.
/ PARAMETER TABLE
CUSTOM HOLOGRAM STICKER

Color option


Ordinary is gold and silver,also can make blue,green,red,pink,transparent color and so on.

Size option

Ordinary size is 20*20mm or custom size,
the max size is 16cm,the min size is 5mm.

Shape option

Circle/square/Rectangle/triangle/custom shape

Finished option

Sticker on sheet/sticker in roll

Material option

Permanent/one time used/void/honeycomb destroyed /custom destroyed material.

One time used material is also named destroyed material.
Permanent material is also named non-destroyed material.

Thickness option

25#,50#,as customized

Stickness option

Ordinary stickness/stronger stickness/3M stickness

Process option

2D/3D/QR code printing/Numbering/Barcode/Scratch code/Invisible UV logo printing/embossed/color printing and so on.
/ CUSTOM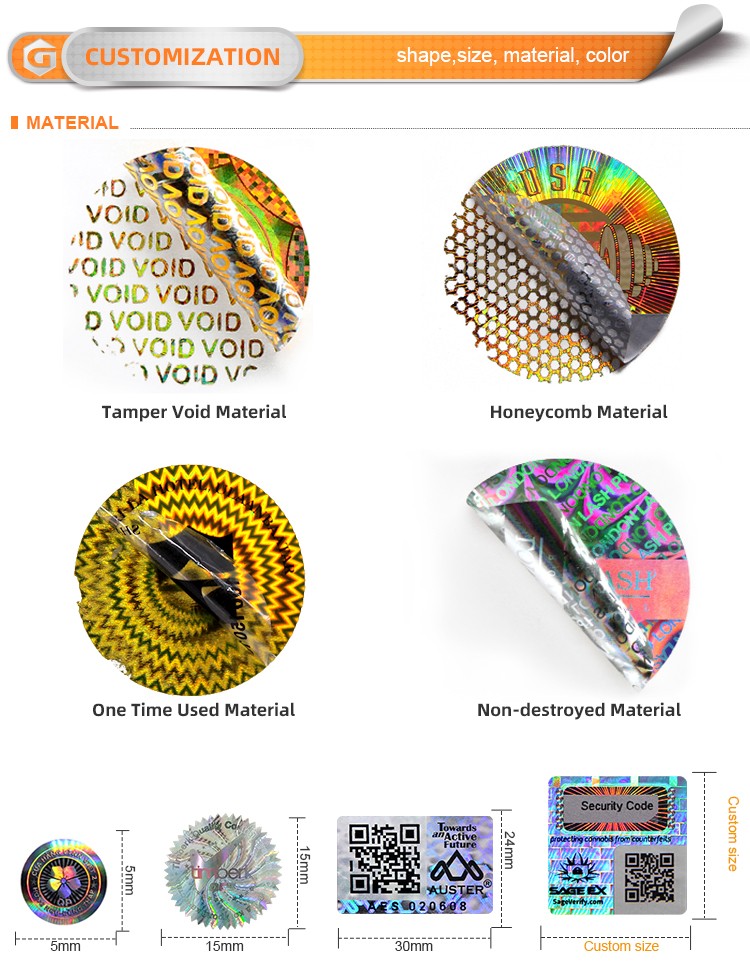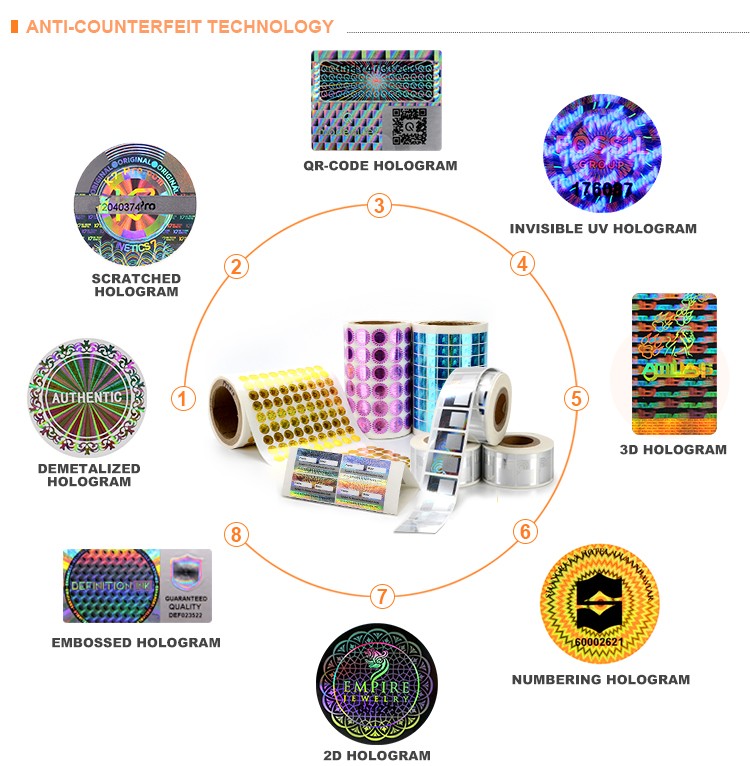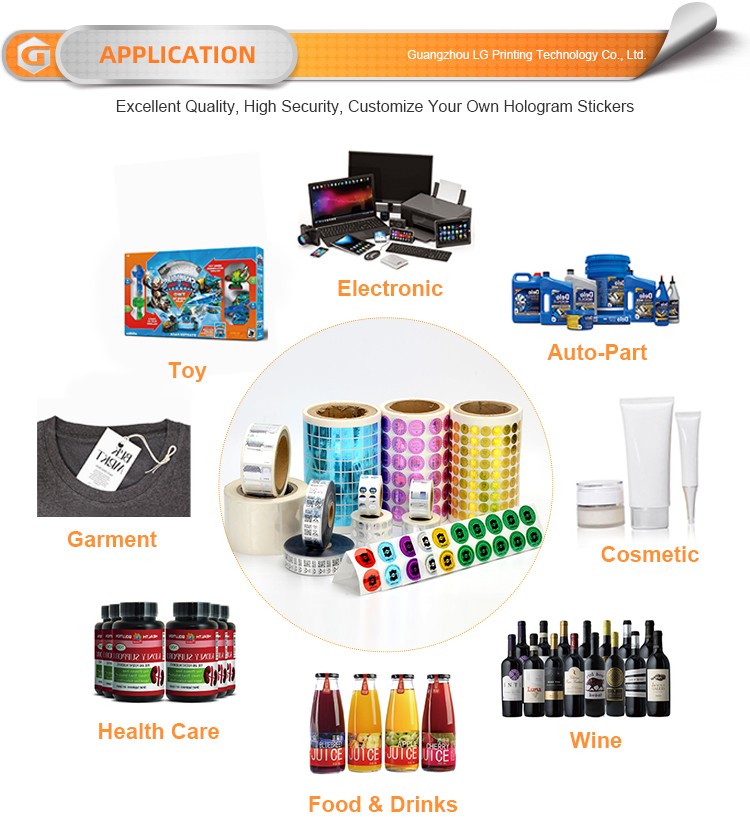 Company Features1.
Guangzhou LG Printing Technology Co., Ltd is a global manufacturer, delivering top quality security void stickers to businesses of all sizes without the associated high costs.
2.
Guangzhou LG Printing Technology Co., Ltd has long been committed to researching and developing sophisticated and practical technologies and solutions in hologram printing development.
3.
We are honest and straightforward. We say what needs to be said and hold ourselves accountable. We earn the trust and confidence of others. Our integrity defines and leads us. Please contact. To meet the commitments of reducing pollution, we adopt strict pollution control measures for our daily production practices. Any wastewater will be treated in line with regulations before discharge. We are finding ways to partner with customers to design solutions. We have been focusing on establishing close partnerships with our clients so as to come up with the most ideal products. Please contact. Highly qualified employees are one of our key competitive factors. They relentlessly pursue performance excellence through shared goals, open communication, clear role expectations, and company operating rules.