Company Advantages1.
Our deft professionals manufacture LG Printing qr code hologram by using quality raw materials and advanced technology.
2.
The design of this product is simple, intuitive and distinctive enough to help itself stand out among competing items on a shelf.
3.
It maximizes the chances of tangible sales. The design of this product is eye-catching and exclusive enough for individuals to notice.
4.
It is specially designed for demanding applications.
5.
Guangzhou LG Printing Technology Co., Ltd has established an excellent enterprise sample in qr code hologram field with pain-sticking efforts.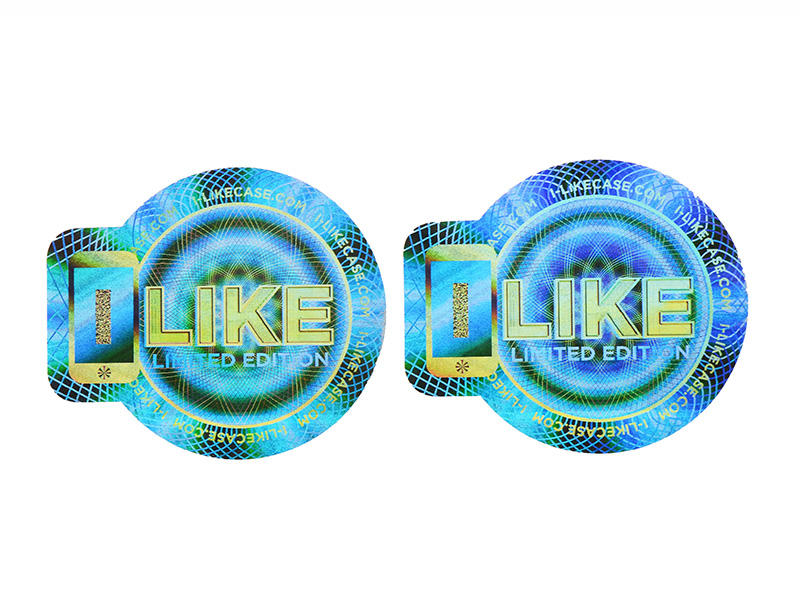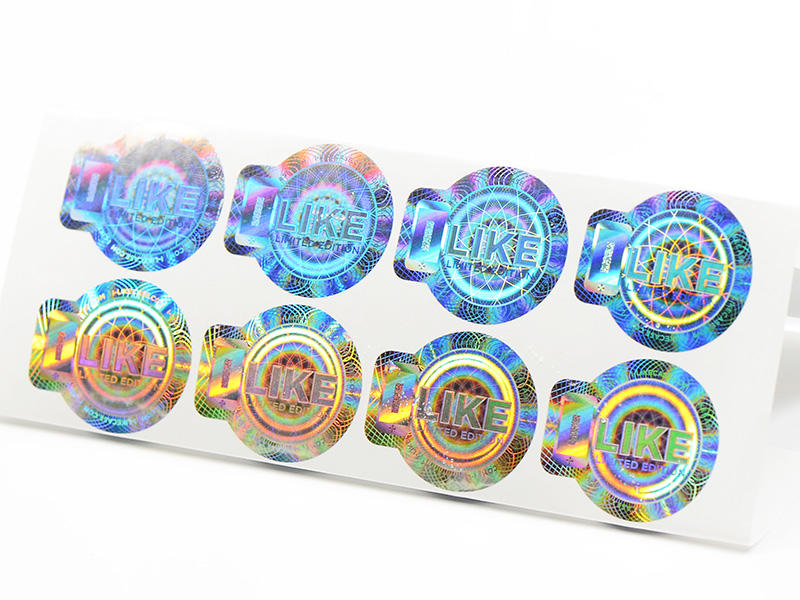 Security holograms are labels with a hologram printed onto it for sale security reasons. Holograms on security labels are very difficult to forge because they are replicated from a master hologram which requires expensive, specialized and technologically advanced equipment. Holograms are classified into different types with reference to the degree of level of optical security incorporated in them during the process of master origination. The different classifications are described below:
2D/3D hologram, Dot matrix hologram, Flip Flop hologram, Electron-beam lithography hologram, Concealed images, Guilloché pattern (high resolution line patterns), Kinetic images, Microtexts or nanotexts, CLR (Covert Laser Readable) image, Computer-synthesized 2D/3D and 3D images, True colour image, Numbering/barcode/qr code printing hologram, Invisible uv logo hologram.
/ PARAMETER TABLE
CUSTOM HOLOGRAM STICKER

Color option


Ordinary is gold and silver,also can make blue,green,red,pink,transparent color and so on.

Size option

Ordinary size is 20*20mm or custom size,
the max size is 16cm,the min size is 5mm.

Shape option

Circle/square/Rectangle/triangle/custom shape

Finished option

Sticker on sheet/sticker in roll

Material option

Permanent/one time used/void/honeycomb destroyed /custom destroyed material.

One time used material is also named destroyed material.
Permanent material is also named non-destroyed material.

Thickness option

25#,50#,as customized

Stickness option

Ordinary stickness/stronger stickness/3M stickness

Process option

2D/3D/QR code printing/Numbering/Barcode/Scratch code/Invisible UV logo printing/embossed/color printing and so on.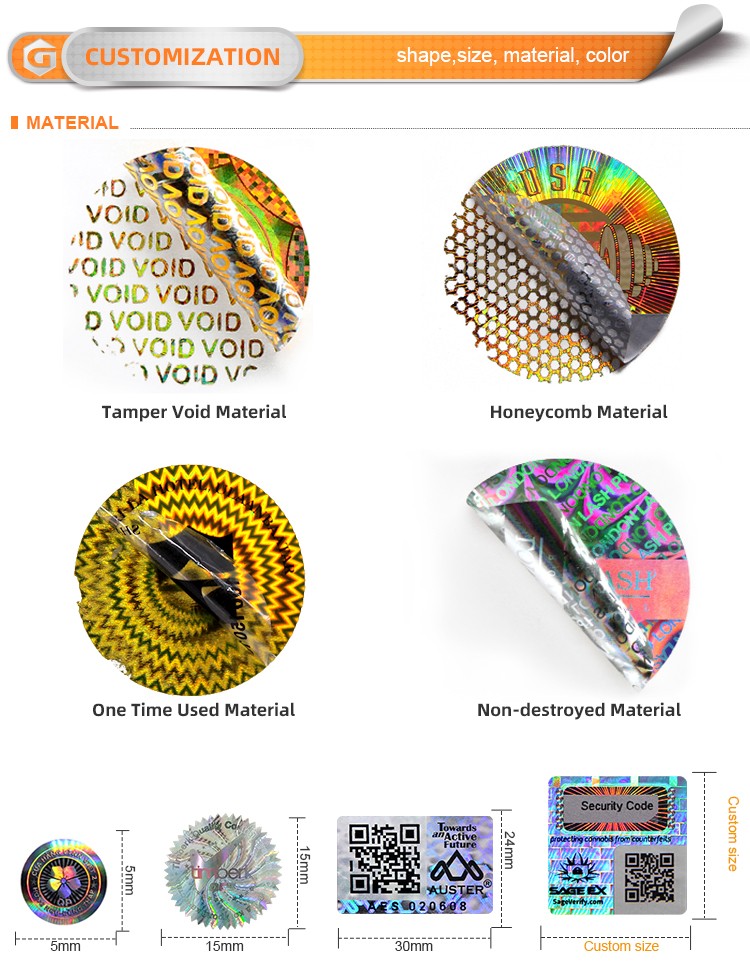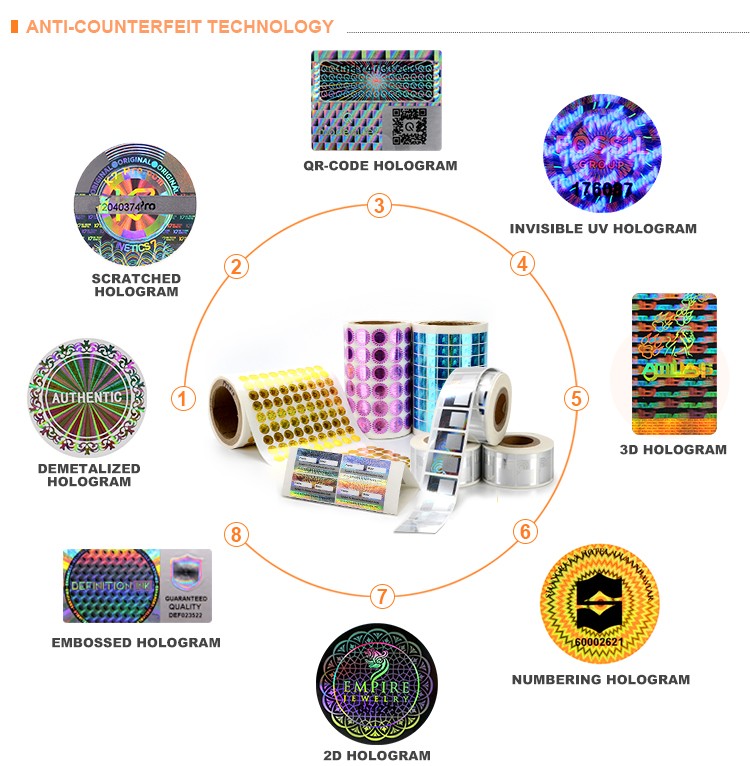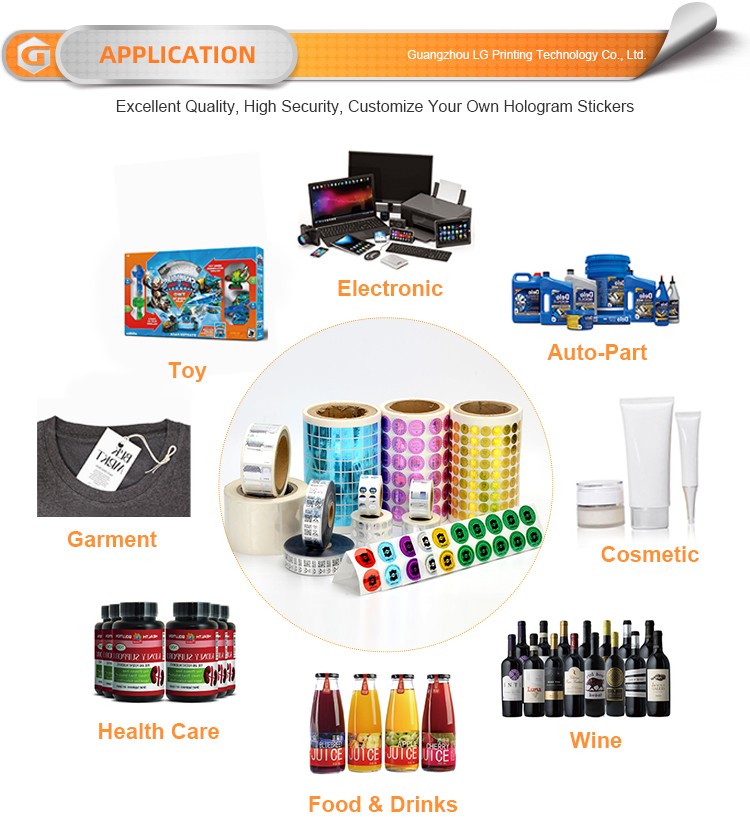 Company Features1.
LG Printing is a distinguished supplier who focuses on producing high-end ranges of qr code hologram .
2.
Our employees make a difference. They are well trained and knowledgeable. Emphasize the quality of products and services to provide consistent support to customers. They are not just our employees, they are partners.
3.
Environmental protection has been a long tradition of our company. We using technological advances and innovative solutions to minimize the negative impact of our operations on the environment. All of our business activities work towards our corporate social responsibility. During the production stages, we have established an optimized environmental protection system. Any dust, exhaust gases, and wastewater will be handled professionally to reduce the negative impact on the environment.