Company Advantages1.
LG Printing 3d hologram printing fully complies with the relevant product safety Standard that governs it. It goes through a robust program of product testing, factory inspection, and on-going product surveillance to ensure safety.
2.
In terms of the quality, it is totally enhanced by our QC team by following the quality system.
3.
The product is examined under the supervision of our skilled quality experts against various parameters.
4.
Guangzhou LG Printing Technology Co., Ltd spares no effort to help solve customers' problem.
5.
Guangzhou LG Printing Technology Co., Ltd's customer service has high adaptability for different requirements.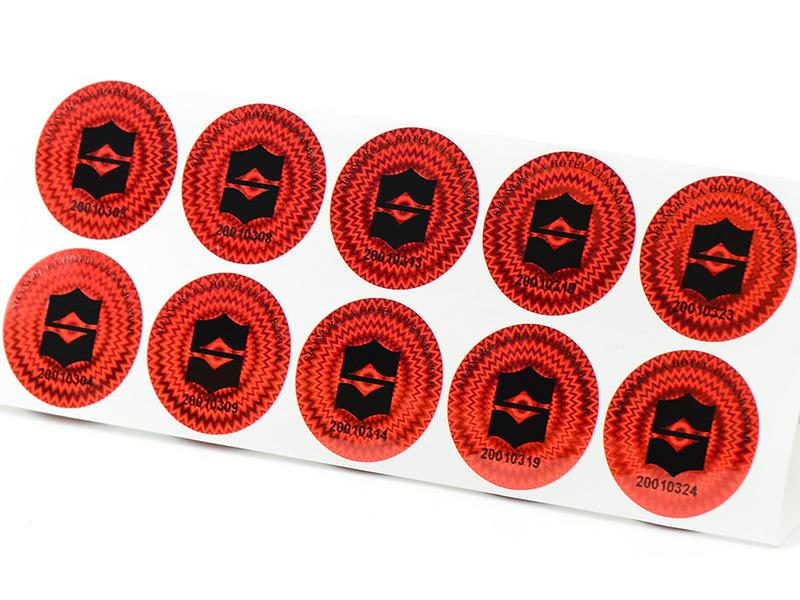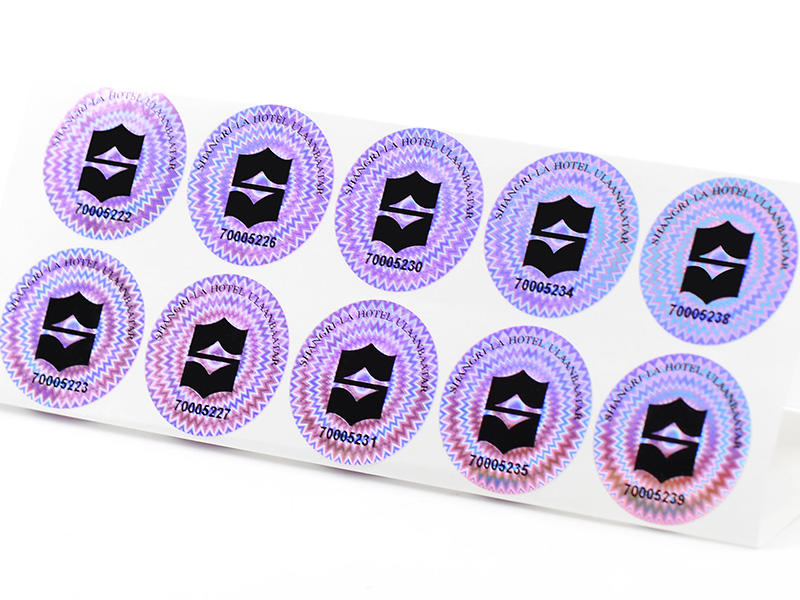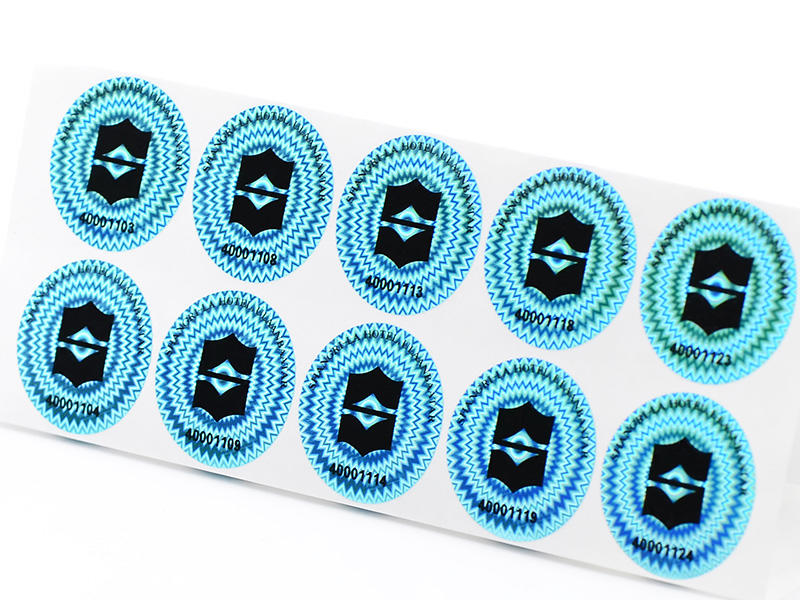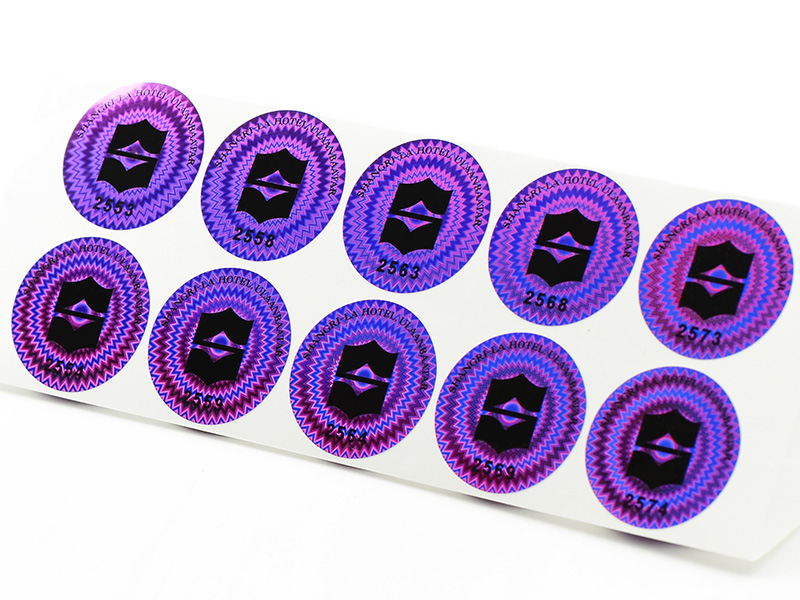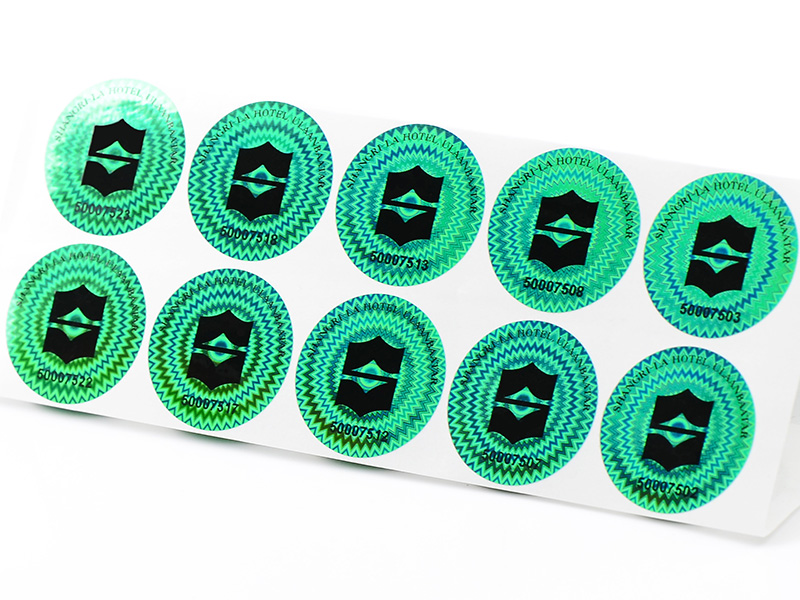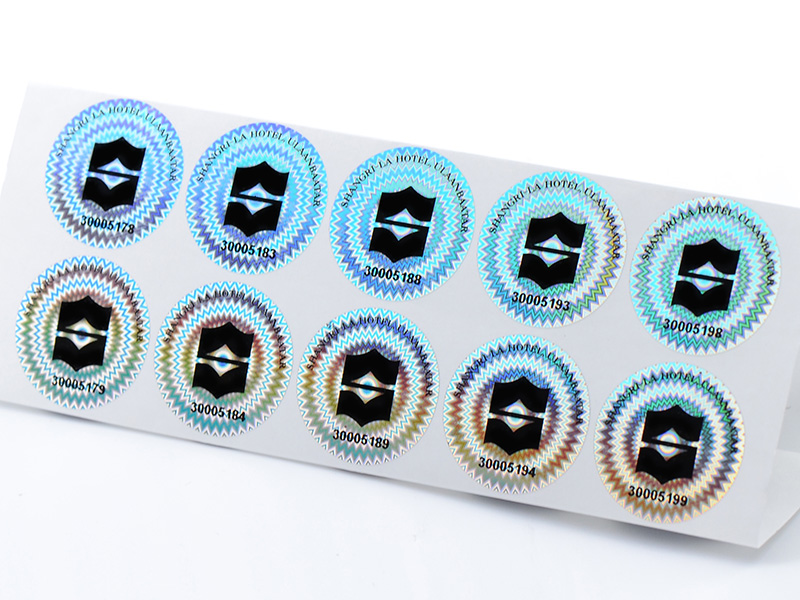 Security holograms are labels with a hologram printed onto it for sale security reasons. Holograms on security labels are very difficult to forge because they are replicated from a master hologram which requires expensive, specialized and technologically advanced equipment. Holograms are classified into different types with reference to the degree of level of optical security incorporated in them during the process of master origination. The different classifications are described below:
2D/3D hologram, Dot matrix hologram, Flip Flop hologram, Electron-beam lithography hologram, Concealed images, Guilloché pattern (high resolution line patterns), Kinetic images, Microtexts or nanotexts, CLR (Covert Laser Readable) image, Computer-synthesized 2D/3D and 3D images, True colour image, Numbering/barcode/qr code printing hologram, Invisible uv logo hologram.
/ PARAMETER TABLE
CUSTOM HOLOGRAM STICKER

Color option


Ordinary is gold and silver,also can make blue,green,red,pink,transparent color and so on.

Size option

Ordinary size is 20*20mm or custom size,
the max size is 16cm,the min size is 5mm.

Shape option

Circle/square/Rectangle/triangle/custom shape

Finished option

Sticker on sheet/sticker in roll

Material option

Permanent/one time used/void/honeycomb destroyed /custom destroyed material.

One time used material is also named destroyed material.
Permanent material is also named non-destroyed material.

Thickness option

25#,50#,as customized

Stickness option

Ordinary stickness/stronger stickness/3M stickness

Process option

2D/3D/QR code printing/Numbering/Barcode/Scratch code/Invisible UV logo printing/embossed/color printing and so on.
/ CUSTOM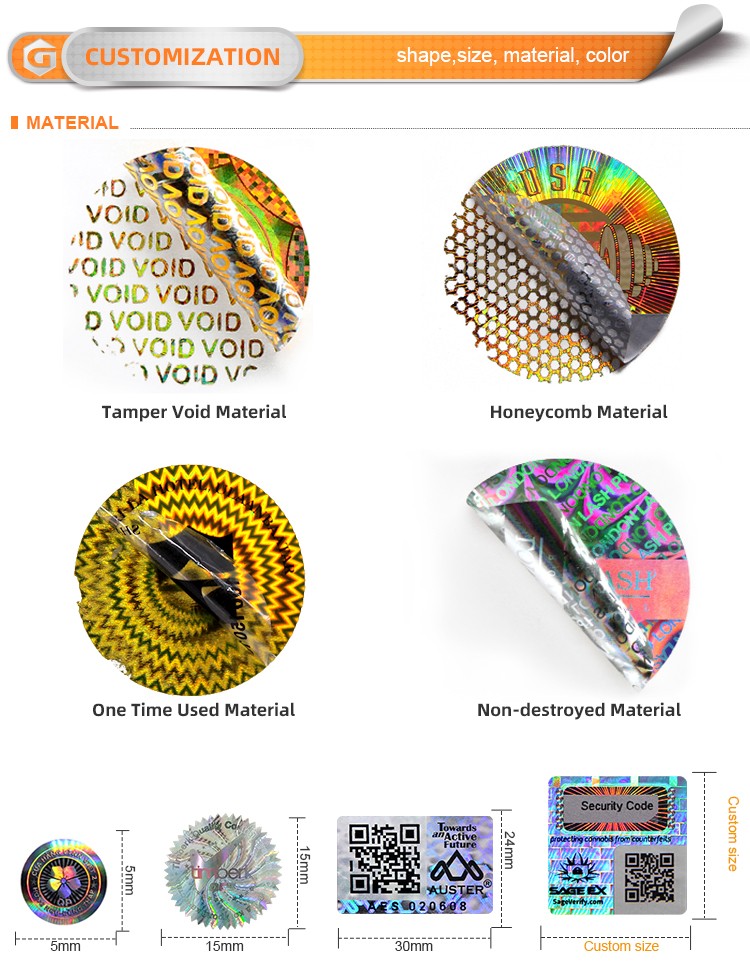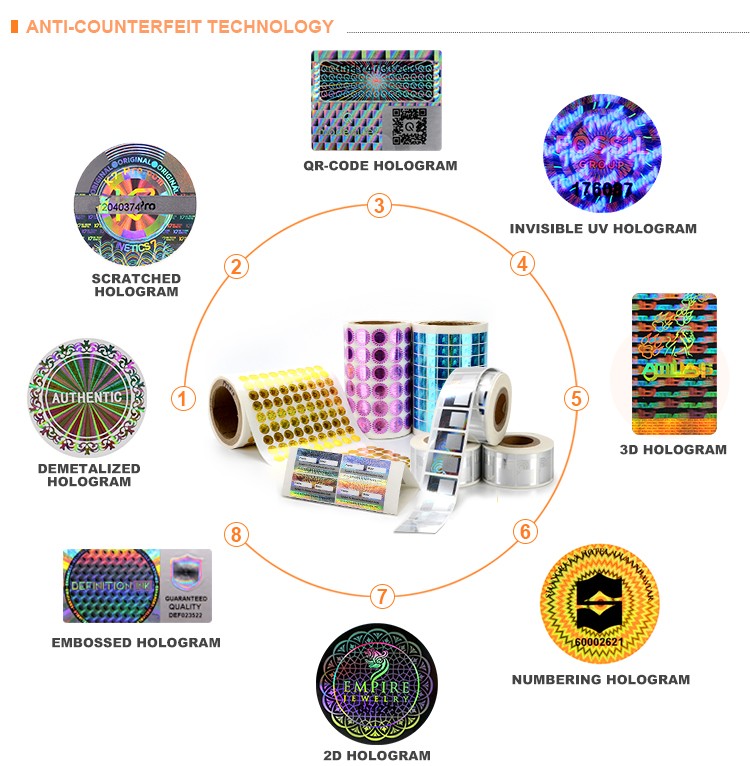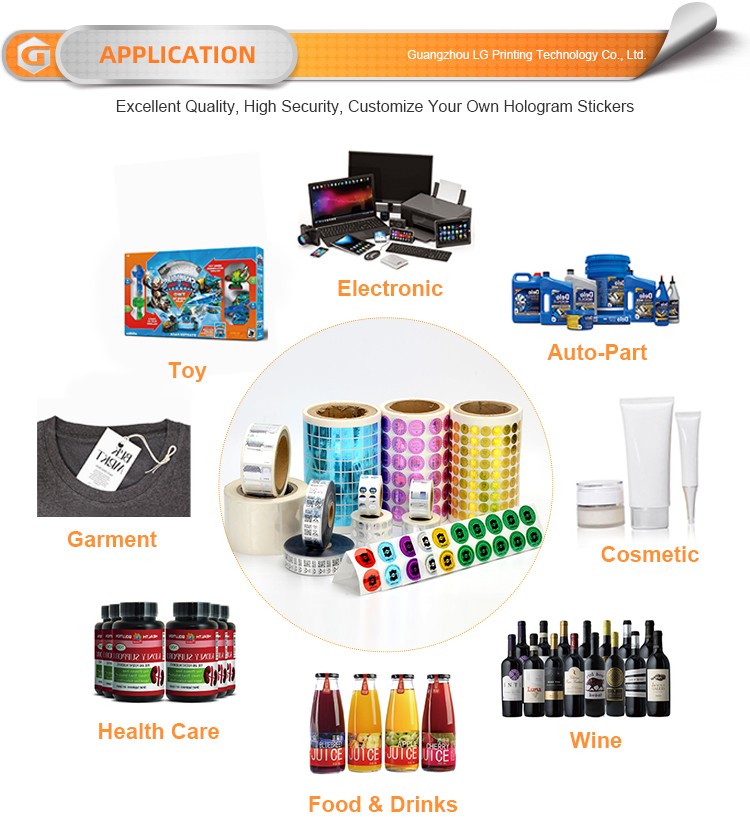 Company Features1.
Guangzhou LG Printing Technology Co., Ltd is a vanguard enterprise in the holo stickers industry in China.
2.
Guangzhou LG Printing Technology Co., Ltd brings together top-notch technical talents from all over the nation, has established an outstanding R&D team for holo sticker .
3.
The company is constantly optimizing its management and service with the purpose of satisfying customers with more targeted and quality services. Call! The core value of our company is: treating customers whole-heartily. The company is always striving to meet customers' needs by cooperating with them to find the perfect solutions. Call! Guangzhou LG Printing Technology Co., Ltd intends to create a new brand for 3d hologram printing and make a new market space. Call! We are committed to the sustainable development of LG Printing brand. Call!